Learn the catholic prayers for Android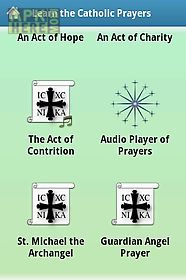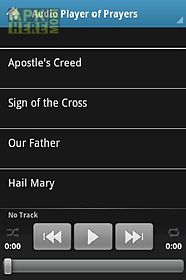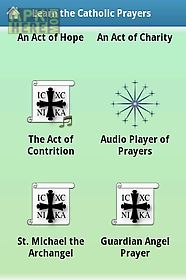 Learn the catholic prayers app for android description: Catholic apps for catholics by a catholic!
Over 20 prayers!
Adding more every month!
This app is to help those who may be interested in learning the basic prayers of the catholic church or those who are new to the church.
It is also great for the little ones who are still learning and will be getting ready for their first communion in the upcoming year or those joining the rcia soon.
Feel free to email suggestions comments and request to info.
The app includes the nine prayers listed below as both text and audio: - sign of the cross- our father- hail mary - glory be- apostle 39 s creed- an act of faith- an act of hope- an act of charity- an act of contritionthe following prayers are included as text only: 10.
Guardian angel prayer1- memorare1- st francis prayer1- morning prayer1- evening prayer1- bless this day1- guidance prayer1- st michael prayer against spiritual enemies1- mealtime prayer1- prayer for daily neglects20.
The beatitudes2- fatima morning prayer2- prayer for souls in purgatory2- hail holy queenif you like this one check out the other apps available from.
The app is still free.
All i ask in return for this one is to throw an extra dollar in the plate at church but send me an email if you really like it so i know at jaysonlee123.
Remember when you are sad prayer.
When you are happy prayer when you are mad prayer and when you just don t know what else to do pray.

Related Apps to Learn the catholic prayers