Learn speak japanese flashcard for Android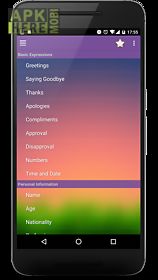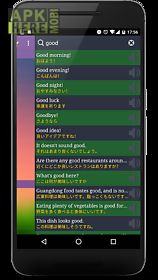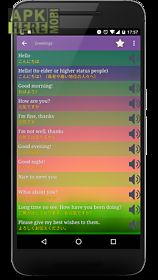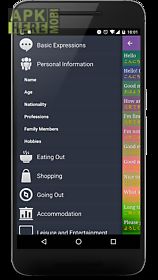 Learn speak japanese flashcard app for android description: learn speak japanese flashcard prepare a lot of japanese words phrases and dialogues carefully.
More than 12 daily themes each dialogue has a standard pronunciation you can also compare learning english with learningjapanese.
Either you can listen to the standard pronunciation of japanese dialogue but also you can record your own pronunciation so that you can improve the ability of listening speaking and reading and master the art of conversation.
By reading out loudly then we can do it comparing with standard pronunciation correct your pronunciation.
All themes are free now!
Happy : the results of the pronunciation shows as cheers applause regret representative to perfect in general poor switching conversation cards aroundquick importance difficulty marks automatic switch dialogue cards and automatic reading simple and convenient ui designlearn large number of practical vocabularies phrases and conversations pronunciations as respective foreign language standard clear audio reading practice listening speaking and reading ability happyquicklearn is a fun and efficient way to learn a language.
Whether you are children just talking or learning of students businessmen who travel frequently or even people who is also frequented by overseas travel up.
Pls make sure to download happyquicklearn apps.
It make you to quickly integrate into the local culture and communicate with local people.
It will be useful when you encounter difficult times.

Related Apps to Learn speak japanese flashcard