Learn numbers in turkish for Android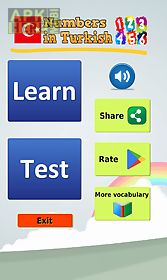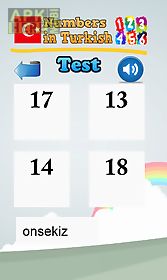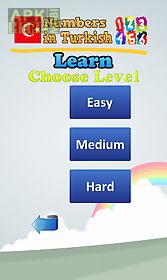 Learn numbers in turkish app for android description: Let 39 s learn the numbers and how to count in turkish language interactively using this app.
This is an application which has principle of step by step learning with game style.
You will never be bored during the learning process thanks to interactive game.
The app uses high quality images and native turkish speaker sounds for the numbers.
You will be easily remembering and using the numbers in a very short time after using the app.
Please vote for us if you think the app is useful.

Related Apps to Learn numbers in turkish