Lalafo marketplace for Android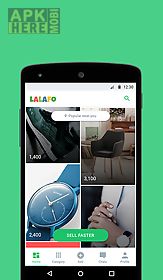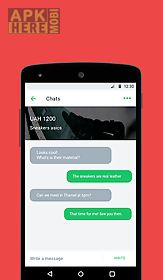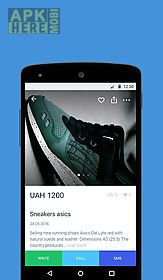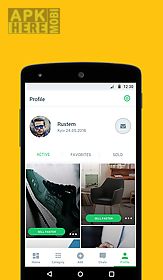 Lalafo marketplace app for android description: Lalafo the best place to buy sell onlinelalafo is a free app for selling stuff online.
Lalafo app is the best way to sell your unwanted things.
It is very easy to buy and sale locally.
You can make extra cash and find really great bargains nearby.
It is not just easy to sell but also to buy cheap stuff.
Over a million people use lalafo app!
It 39 s simple and fun way to make money!
Lalafo advantages easy to list your items using your phone private chat for buyers and sellers search for products in different categoriesbest app for selling clothing and other stuffnumbers speak for themselves 3 million users1000 new ads every hour100 ad responses per minutehow to sell stuff online? Just download the app and entire flea market will fit in your phone!
Lalafo is the number one app among buy and sell sites.
Our app will change how you think about garage sales and you will never go back to them.
Popular categories electronicsmobile phonescamerashome appliancesfashionkid s stuffhome and gardencarsreal estatejobswhy buy and sell on lalafo? Make extra cash by selling used thingsit s easy to clear your garage or atticsimple and fun way to tradefind second hand stuff nearbyeasy to buy and sell locallydiscover great deals from people like youit s absolutely free: no listing fees and no commissionhow to start using lalafo? - Download the lalafo free app- take photos of your stuff- set price and description- buyers will message you in the chat or contact you by phonedon t throw away your old stuff your best decision is to sell items online.
Choose lalafo best website to sell stuff!
Download a free lalafo app now!

Related Apps to Lalafo marketplace