Kitty love - my fluffy friend for Android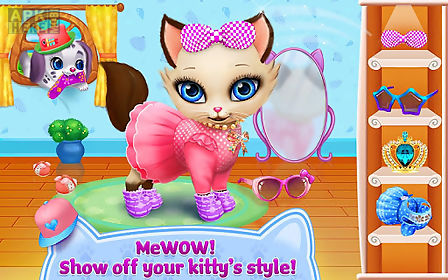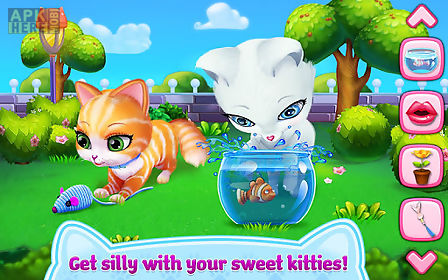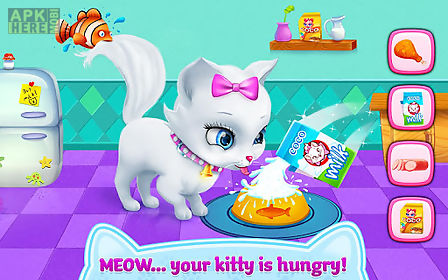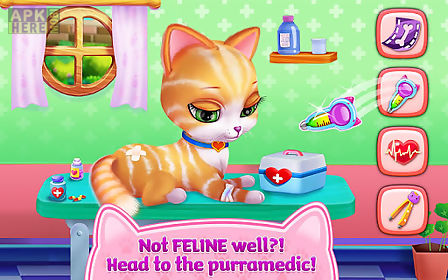 Kitty love - my fluffy friend game for android description: Meow...
There s nothing quite like a kitty s love especially when your kitty is the most adorable and fluffy kitty in all of kitty land!
Rumor has it she 39 s totally in love with you too!
Your new best friend needs lots of love and attention to help her flourish and grow up!
Care for your new love and make her the happiest kitty in kitty land!
Choose your dream pet from 6 adorable fluffy kitties!
Feed your hungry kitty with tons delicious snacks!
Bathe your fluffy kitty 39 till she 39 s sparkling and clean!
Treat your injured kitty with special vet tools!
Play sweet and fun filled games with your adorable kitty!
Dress up your fluffy kitty in a variety of stylish outfits and cute accessories!
Race with your new best friend!
How fast can your kitty run? !
Photo booth fun!
Take a picture with your new fluffy pet!
Enjoy adorable and interactive 3d animations!
About coco playcoco play limited is china based developer of creative and unique apps for kids.
Founded in 2013 coco play provides rich 3d simulation based games for the whole family.
Coco play is a subsidiary of tabtale a leading global creator of innovative games interactive books and educational apps.
Visit us: like us: tabtalefollow us: tabtalewatch us: itabtalecontact us let us know what you think!
Questions? Suggestions? Technical support? Contact us 24 7 at wecare.

Related Apps to Kitty love - my fluffy friend