Kitty cat pet dress up & care for Android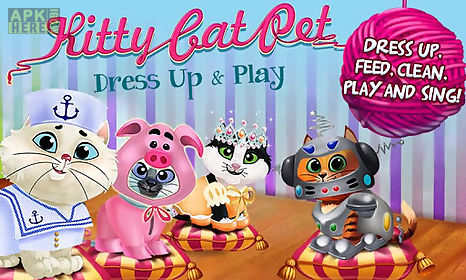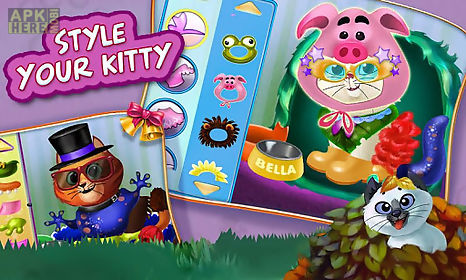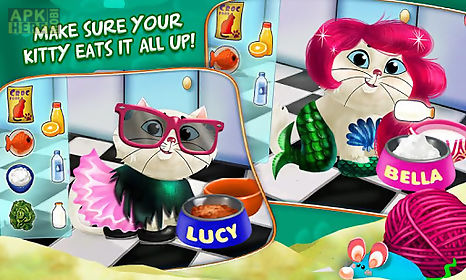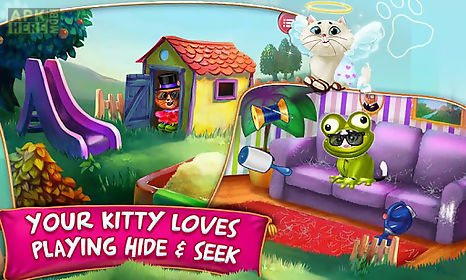 Kitty cat pet dress up & care game for android description: dress up kitty cats feed them clean up take them out to play!
Style your kitty cat listen to the cats sing!
An awesome game!
Meow!
The coolest cat dress up game ever play feed sing!
Meow!
Cats can be fancy and finicky and know good style when they see it.
They also need good food a clean home and lots of happy playtime with kids.
This game lets kids choose from four kitty cats put them in dozens of awesome costumes including santa claus feed them play with them and then clean up.
And when they are all clean it s time for the cats to sing.
It s an amazing dressup game for kids to play this christmas and over the holiday season.
Let s get busy!
Dress up timekids can pick a kitty cat and dressup their pet in dozens of combinations of costumes.
Get ready for xmas and make the kitty cat look like santa claus or dressup the kitty in a silly frog costume.
After you get them dressed up it s time to choose a funky bowl for food and water.
You can monogram your pet s bowl too!
Choose from 14 different trendy kitty cat names.
Now it s time to feed your pet.
Feeding timekids will pick one of four pet foods and drag the food to their kitty s bowl.
Choose from dry food fish lettuce and cream cheese.
Now fill up the kitty s bowl with something good to drink: orange juice water or milk.
Make sure the cat eats it all up!
Play time hide and seek!
Animals like to play games outside.
Find your kitty hiding in 4 spots in the backyard.
Is the kitty hiding in the shed or underneath the slide or in the sandbox? Don t lose your cat!
Clean upyour kitty can make a mess!
The animal hair is everywhere.
Kids it s time to clean up the living room.
Get out the vacuum and lint brush and clean up the hair.
There is also a needle and thread for the ripped furniture.
Cats make musicnow it s time for a kitty symphony!
Touch and play with the cats as they pop out of the trash cans and sing some tunes.
Animal christmas carols anyone?
Related Apps to Kitty cat pet dress up & care