Kitchen restaurant cleanup for Android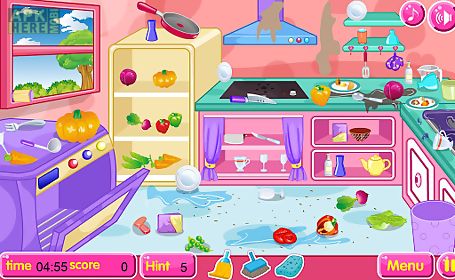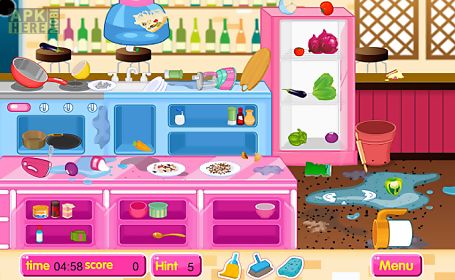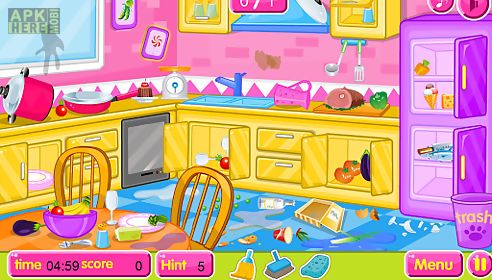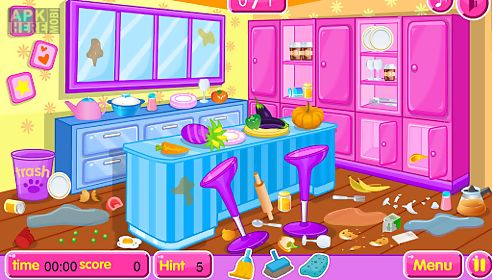 Kitchen restaurant cleanup game for android description: The kitchen restaurant clean up game is a fun clean up game that is great for anyone who may like a challenge and who likes to beat the clock.
This clean up kitchen game gives you a chance to clean up your messy kitchen before the time runs out while collecting points along the way.
Here you will be able to straighten the microwave stack the plates refrigerate any lose vegetables and straighten the glasses eggs frying pan and bowels back into the cupboards.
You can also finish your cleaning session by sweeping the floor mopping up any excess water and scrub all messes from your bench tops and cupboard doors.
So if you like to challenge yourself then why not try this fun kitchen restaurant clean up game today and see if you can beat the clock.
Features: straighten the microwave ready for cooking!
Stack the plates in the cupboard neatly ready for eating!
Place any lose vegetables or food back into the refrigerator!
Straighten the glasses frying pan eggs and bowls back into their rightful place in the cupboard!
Scrub all the mess off the benches and doors with your sponge!
Sweep the floor free of loose dirt and grime for extra cleanliness!
Mop up any excess water lying on the floor!
Close the cupboard and fridge door to make your kitchen look professional!
Pick up any rubbish and throw it away in the bin so your kitchen is nice and clean!
Enjoy racing against the clock to clean your kitchen ready before you start cooking!

Related Apps to Kitchen restaurant cleanup