Kingdoms mobile - total clash for Android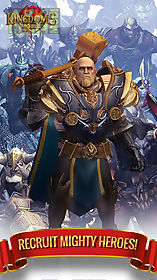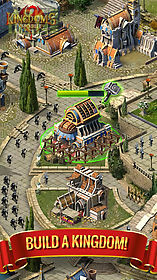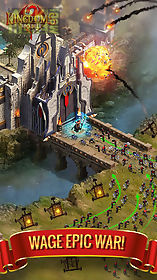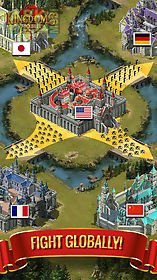 Kingdoms mobile - total clash game for android description: Kingdoms mobile is a new real time strategy game where you battle vicious monsters and players from all over the world to create the greatest empire of all time!
Grow your army collect and train powerful heroes expand your territory and conquer the world!
If you love intense pvp hardcore strategy and teamwork you 39 ll love kingdoms mobile!
Kingdoms mobile features...
Game wide skirmishes looking for a battle? The skirmish system will find you the best match on any server all over the world!
Powerful and unique heroes kingdoms mobile features dozens of heroes each with a unique set of skill style and troops under their command!
Build your army the way you want!
Epic stronghold battles join a guild and battle with hordes of other players for the control of powerful strongholds!
Do you have what it takes to claim their mysterious power? Effortless server migration whether you want to play with friends or you 39 re just looking for a new challenge kingdoms mobile gives you the freedom to seek greener pastures.
Endless strategic depth focus on attack or defense? Explore new lands or secure your holdings? Release prisoners or sacrifice them for dark power? The choice is yours!
What are you waiting for? Play it today!
We 39 ll be introducing a new feature that allows players to visit whole new worlds!
Get ready for world invasion!
Note: this game requires an internet connection to play.
Visit us on facebook at: https: kingdomsmobileneed more help? Email help.
Kingdomsmobile.
Android with your igg id we 39 ll reply to you immediately!

Related Apps to Kingdoms mobile - total clash