Kids learn n write abc for Android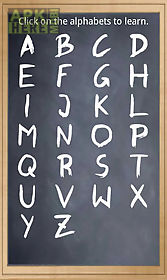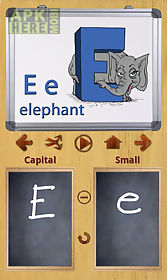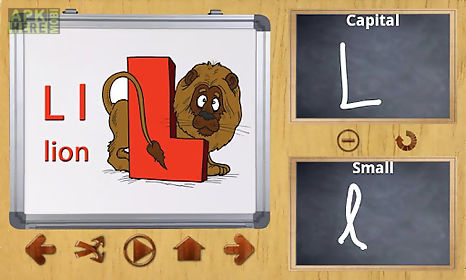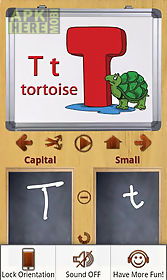 Kids learn n write abc app for android description: Learning english alphabets through listening reading and writing is made possible through this wonderful and easy application.
This application gives a great opportunity to the parents of preschool children to provide fun and playful learning experience.
The application provides the following features smarter learning: learning at its best listening reading and writing english alphabets at the same time.
Gt automatically saving kids 39 work: application takes care of saving your kids 39 writings.
Gt testing: parents can also test their kids by selecting random alphabets and asking them questions so that they learn and practice more.
Parents can also turn the sound off through application menu and ask their kids to tell the letter or the associated word.
Gt lock orientation: parents can lock the current orientation of their phone tablet for this application so that their kids need not worry about re layout hassles which they 39 ll see by turning devices in different orientations in case device orientation is unlocked.
Faster learning: slideshow: faster way for kids to learn alphabets.
Gt giving hints: kids can use already stored 39 drawing hints 39 to learn and practice writing alphabets plete learning: supporting capital and small letters: application supports both capital and small letters for complete learning of english alphabets.

Related Apps to Kids learn n write abc