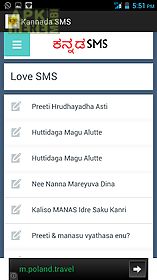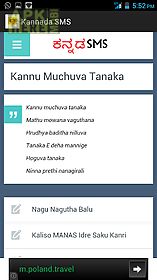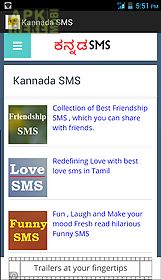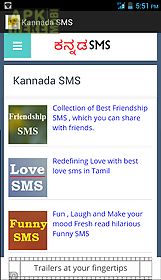 Kannada sms app for android description: Consisting following sms categories in kannada sms : kannada anniversary smskannada april fool smsascii sms in kannada kannada birthday smsbreak up smschildren 39 s day smscool decent kannadasms kannada diwali smsdream smsexam smsflirt smsfriendship smsfunny smsget well soon smsgood evening smsgood luck smsgood morning smsgood night smsinspirational quotes smslove smsmiss you smsnew year smsromantic smssad smssanta banta smssorry smsugadi smsvalentine smskannada sms app is the best android app dedicated for user generated sms text messages.
We provide a simple elegant way to save your favorite text messages and share them with rest of the world.
Feel free to share your feedback!

Related Apps to Kannada sms