Jott messenger for Android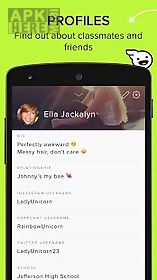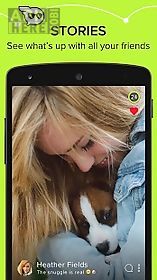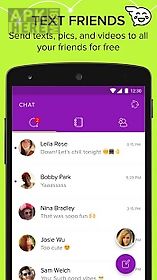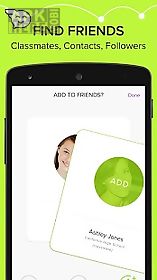 Jott messenger app for android description: jott gives you more ways to stay connected than any other social app.
Find your school and see whats going on with anyone in your class.
Here s how to jott: profiles!
See all the details of your classmates and friends at anytime.
Look up snapchat instagram and spotify usernames.
Stories!
Check out whats going on with classmates and friends.
Share your life in real time and don t worry stories only last 24 hours.
School networks.
Avoid that awkward moment of asking for phone numbers.
Simply find your school and swipe right to start chatting.
Chat!
Send chats instantly.
No one likes to wait.
Plus jott keeps you connected even when youre offline just flip on bluetooth to chat offline with nearby friends.
Self destructing chats.
Own your privacy and decide when texts pictures and videos self destruct.
Group chat.
It s easy to get the whole squad together.
If someone gets too chatty jott makes it easy to mute or leave groups.
Stickers.
Hundreds of giant emojis help get your point across.
Doodle on photos.
Get creative and add text drawings filters and emojis to your moments.
Screenshot detection.
There s always that one annoying friend who screenshots all your convos.
Set chats to self destruct and jott will notify you if anyone takes a screenshot.
Ban haters.
Easily block people you dont want to talk to and report bad behavior.
Video messages.
Share all the action with video.
Have fun jotting!
Visit us at follow us on jottmessenger important notes: jott cannot prevent recipients of your chats from capturing and saving your messages by taking screenshots or by using an image capturing device.
Data rates do not apply when jotting in offline mode.
Regular data rates apply when jotting in online mode.

Related Apps to Jott messenger