Jewels star deluxe for Android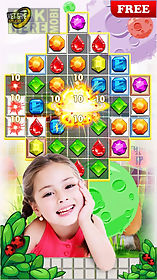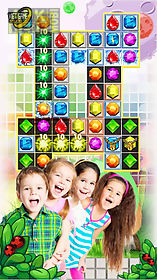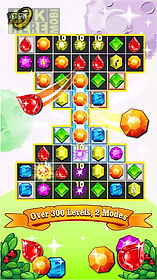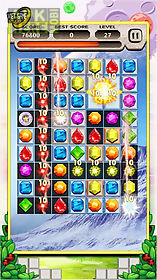 Jewels star deluxe game for android description: Jewels star deluxe game is a wonderful entertainment which is simple and fascinating with more than 300 challengeable levels.
How to play jewels star deluxe: arrange 3 or more jewels of the same color in straight or horizontal lines.
The star jewel appears after all obstacles (colored boxes ice locks ) are broken.
Get the next level when the star jewel is moved to the bottom.
Tips: the faster jewels you break the higher scores you get functions of jewels star deluxe: more than 300 different attractive challengeable levels arrange 4 same jewels which break automatically 1 obstacle by accident and a thump jewel appears to destroy all jewels in the same line.
Arrange 5 same jewels which break 2 obstacles by accident and a magic jewel appears to destroy all jewels in the same color.
Break time jewels helps you have more time to play.
Have more fun and wonderful relaxation with jewels star deluxe.
All comments of jewels star deluxe please send to or email vietgamestudio.

Related Apps to Jewels star deluxe