Jewel journey for Android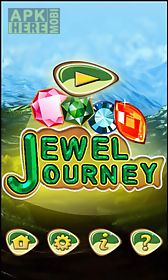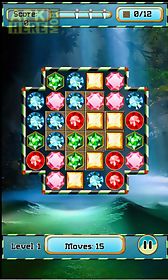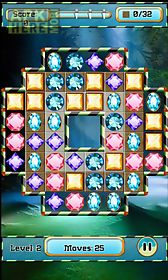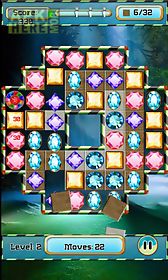 Jewel journey game for android description: Jeweljourney is classic and addictive match 3 type game!
Jump on board of your game and start a new fantastic match 3 adventure.
Its aim is to complete the assigned goals in given moves or seconds.
Swap jewels to match 3 or more and create waves of excitement and brilliant visuals!
Jewel journeyis a unique and new style of jewel games that brings you more fun and joy then all others on the google play!
Goal of the game is to get jewel star and try to get all stars in each level to clear the level.
Features: - pretty scene- over 60 levels- match 4 vertically to create row blaster jewel.
- Match 5 jewels horizontal or vertical to create a magic jewel.
- Match 5 jewels in t or l shape to create a bomb jewel.
- Stunning graphics fluid animations and amazing effects- various obstacles which bring you even more fun- easy to play hard to stop- free updates with new puzzles boosts and more!

Related Apps to Jewel journey