Jet air strike mission 3d for Android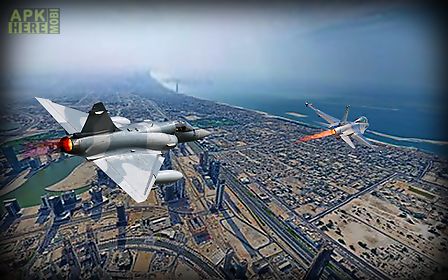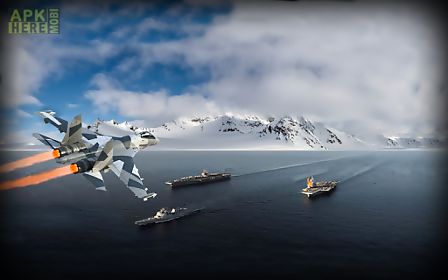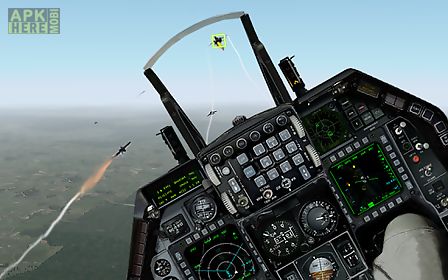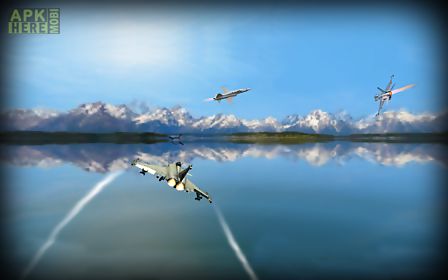 Jet air strike mission 3d game for android description: Your naval battleship sea aircraft carrier is on routine patrolling exercise.
The captain noticed quite a few other aircraft carrier ships in the sea which was very unusual for the captain.
The captain ordered you take your fighter jet and roam around these aircraft naval battleships and try to sniff what are they upto.
As expert jet fighter you would come across unlimited hurdles keeping a cool head and focus can lead you to glory in these jet fighter games.
He is carrying lots of ammunition on his carrier let s see how he handles them efficiently on board for all his air strike and ground strikes.
So get into the cockpit with this champion in his fighter jet to chase and shoot down enemy jet fighters and defend the nation for freedom.
Aircraft games is using allyour skills in air combat and use the necessary weapons according to the situation and let 39 s finish this dirty world once and for all through air combat.
In fighter jet games the time you attack is very critical.
You have limited guided missile.
In this 3d fighter jet simulator fly around the island hunt down all the enemies in air combat with wide range of ammunition available to you.
Make good use of the radar and maps provided to you in these fighter jet games and eradicate the rival airfighters.
How to play: ammunition includes: bullets missiles and guided missiles for all your air strike.
Use radar to detect the nearby enemies in this aircraft simulator.
Select camera view from top right camera button for closer look of the airfighters.
Camera view includes: cockpit view external viewgame features: aircraft games are designed in critical missions leading one to the next.
Easy controls navigation realistic aircraft physics change your view to cockpit view or external viewnote: this free game is supported by advertisement within the app only as per google policy.

Related Apps to Jet air strike mission 3d