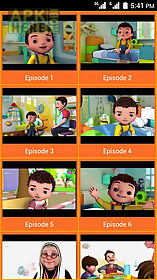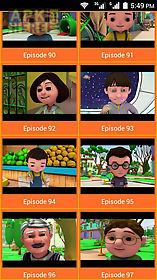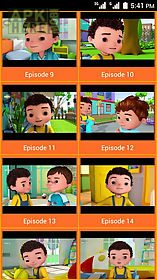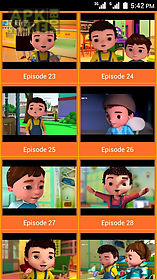 Jan cartoon app for android description: Jan cartoon series by see tv is very popular in children.
They are eager to watch these urdu cartoons because in every episode there is moral story so kids learn good habits and manners from the story.
These cartoons put very good impact on children.
All the available episodes of jan cartoon videos are added in this app and we 39 ll include coming episodes accordingly.
The main characters of jan cartoons in urdu are as follows: jan cartoon song (title song)jan (main character)maryam (sister)murad (brother)mama (mother)baba (father)dadi ma (grander mother)disclaimer: all the videos in this app are collected from public domains and these are copyrighted to their respective users.
We do not claim any copyrights on any video provided in this app.
We have just organized these videos in this app.
This application is for just entertainment purpose.

Related Apps to Jan cartoon