Istikhara dua masnoon tarika for Android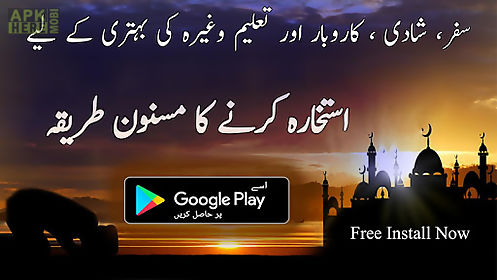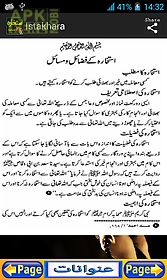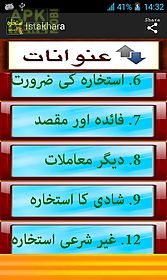 Istikhara dua masnoon tarika app for android description: Istikhara ka tariqa in urduis complete istikhara app for all muslim users looking to solve their daily life problems and most importantly want to take an important decision in their lives in islamic way.
Istikhara is the best way to choose a good option.
It also help to know the will of allah.
Istikhara tells you whether you decision will be good for you or not.
A complete guide for every muslim to do istikhara.
This book app also contains references from the holy quran and hadees.
Every information is very authentic and feel free to use because this book is written in the context of quran and hadees.
The istikhara dua app is bundled with urdu meaning and proper way of doing istikhara dua.
Istikhara is a prayer for seeking the guidance of allah before taking any decision in life.
Istikhara ka tariqa in urdu is an islamic app for muslim brother and sisters.
This app includes superb islamic knowledge of istikhara ka masnoontariqa and many more.
May these information be useful to our muslim brothers sisters and fellows and they share with their beloved ones too.

Related Apps to Istikhara dua masnoon tarika