Iron knights for Android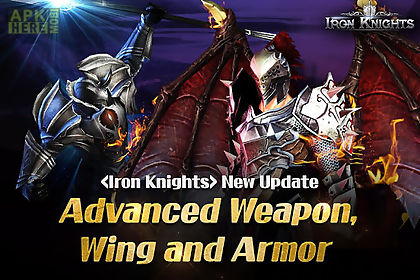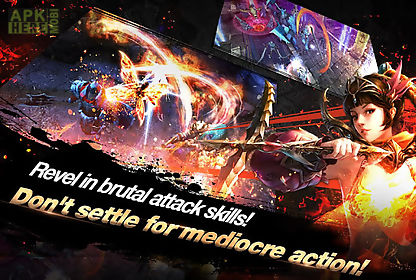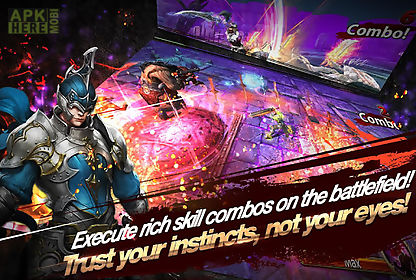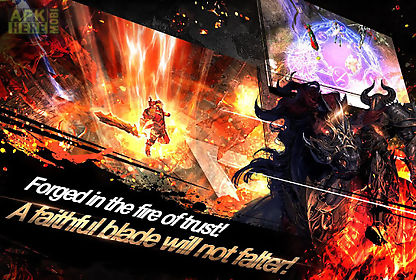 Iron knights game for android description: Discover the most immersive accomplished hack n slash action rpg experience in mobileplay iron knights the stylish action rpg!
- Hack n slash action brilliant 3d graphics featured with spectacular lighting skills!!
Slash hundreds of enemies and massive bosses - unique strategic party system hack your way through an epic storyline play with up to 4 units and summon your friends hero to aid you in danger.
Collect various type of heroes to build the best party from over 300 units.
Make friends and get help on your adventure to save the world.
- Upgrade and gain power explore over 500 items of weapons armor and wings.
Make your character look stronger through item upgrade.
- Unleash devastating amounts of damage with skill combinations combine up to 3 skills in a row for maximum damages.
Choose your skill combination from 9 different skills!
- Strategically action play through strength weakness of the elements!
4 types of element : fire poison lighting ice fire build an effective team by the elements type of weapons units.
- Break your limit!
Ultimate amelioration challenge to your limit through amelioration beyond training and upgrade.
Unseal halidom and gain its infinite power.
- Guild system : show other knights the power of your guild!
Join various guild contents ranging from raid to guild battle and domain war.
Get advanced equipment from elite chest as a reward.
Make guild buff active to all guild members using guild coins.
- Dominate the arena!
Hero battle system fight against others worldwide in pvp mode.
Defeat your rivals every day.
(5 rivals daily) - fortress of chaos : challenge limitation of your hero units!
Dungeon up to 125 rounds battle with boss monsters every 3 rounds.
Test your skills in ranking challenge.
10.
Several types of modes to challenge your hero and units!
Chase down the monsters in monster battle.
Fight along with your friends to hunt down deadly bosses.

Related Apps to Iron knights