Ip cam controller for Android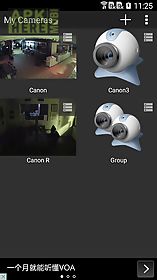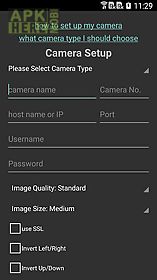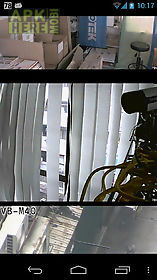 Ip cam controller app for android description: Comparing to ordinary ipcam surveillance apps ip cam controller supports tap to center the camera will center on the position where your finger tap.
Furthermore the unique android overlay function allows you to view the camera while doing something else (like reading news) at the same time!
Features tap to center(ttc): camera moves to the position you tapped or tap to move for those do not support ttc: camera moves to the direction (1 out of 4 or 8) against the center global camera view overlay you can keep an eye on your camera while doing other things tilt to move: activate sensor mode (in single view) then camera will move toward the direction you tilt the phone view and control (ptz) your camera in portrait or landscape view no limitation on number of cameras support many different camera types share camera access with your friends and family by email 1 way 2 way audio support for selected cameras hd (h.
264) video streaming for selectedcameras.
Supported camera brands: abus acti airlink apexis arecont astak mole axis avtech blue iris bosch brickcom canon channel vision compro cytech dericam digitus d link eagle eye easyn edimax excelon foscam geovision grandstream grantec icatch instar ip webcam ipux ipx jvc kaicong kguard level one linksys logilink lorex marmitek maygion mips mobotix motion webcam nuvico dvr panasonic rayvision dvr securityspy sharx smarthome solwise sony storage options syac tenvis iprobot3 topsee toshiba tp link trendnet trivision vilar vitek vivotek vstarcam wansview webcamxp webcam7 x10 yudor y cam 7linksplease visit for detailed supported camera types and tested list.
Un supported camera owners are welcome to draw my attention.

Related Apps to Ip cam controller