Indian railway enquiry for Android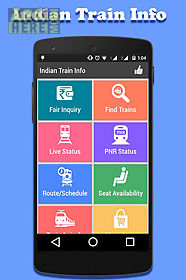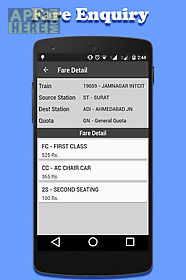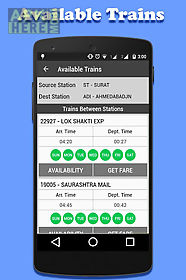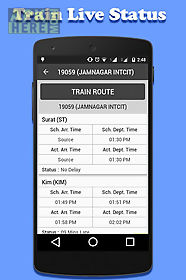 Indian railway enquiry app for android description: Get complete indian railway inquiry (irctc) on your android devices.
Indian rail is one of the world 39 s biggest rail network.
Download and use this easy and quick app indian railway inquiry to get all indian railway related information in just few clicks.
The app is really easy and quick to use.
Support southern railway enquiry too.
The app provides you following information : - railway train fair inquiry.
Complete fair details of all trains stations and quota- search for trains running between you desire stations.
3.
Live status of all trains.
Live status provides you exact position of train at real time.
- Pnr status : get status of your pnr by entering your ticket booking pnr number.
- Route schedule : get full details of route schedule of all the trains.
- Seat availability : get information of seat bookings and availability of all trains.
- Train arrivals : you can get details of all train which will arrive at a particular station within specified period of time.
Like you can get information of all trains along with timings which will arrive at mumbai station within 1 hour or your specified period of time.

Related Apps to Indian railway enquiry