India vehicle information for Android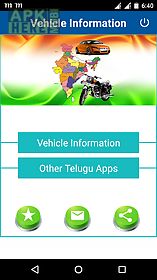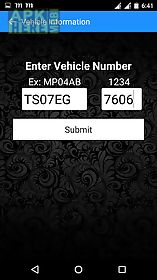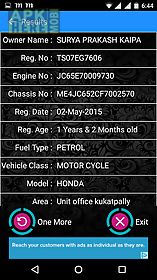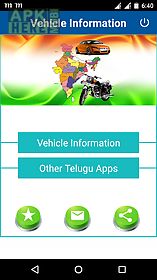 India vehicle information app for android description: App will give you the below details simply by giving vehicle number.
Owner nameaddressageengine numberchassis numberregistration dateregistration citytypemodelcity stateverify your vehicle on which persons name it is registered with.
If is not on your name change it immediately with rto.
All the rto information of vehicle at one place.
Get all the details what ever is there in rc.
You can find the vehicle information for the below states.
Andhra pradesharunachal pradesh assambiharchhattisgarhdelhigoagujaratharyanahimachal pradeshjammu and kashmirjharkhandkarnatakakeralamadhya pradeshmaharashtramanipurmeghalayamizoramnagalandodishapunjabrajasthansikkimtamil nadutelanganatripurauttar pradeshuttarakhandwest bengal.
Find any vehicle details of india.
Rto registration number verification can be done in seconds.

Related Apps to India vehicle information