Il giornale mobile for Android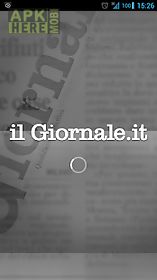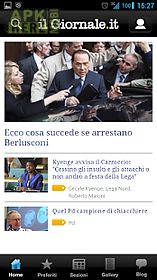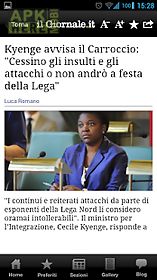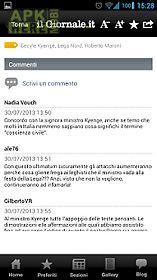 Il giornale mobile app for android description: leggi: le notizie del giorno tutti gli articoli divisi per categorie tematiche le fotogallery e i video del momento sul tuo cellulare e tablet i blog delle firme del giornale funzione di ricerca interattivapartecipa: salva gli articoli pi interessanti tra i tuoi preferiti condividi tutti i contenuti con i tuoi amici via mail su facebook o su twitter.
Accedi alla community ilgiornale.
It e invia i tuoi commenti agli articolilinformazione del giornale sempre con te.
Read: the days news all items divided by thematic categories the photo galleries and videos of the moment on your phone and tablet the blog of the signatures of the journal interactive search functionparticipant: save the most interesting articles in your favorites share all the content with your friends via email facebook or twitter.
Access to the community ilgiornale.
It and send your comments to articlesthe information of the newspaper with you.

Related Apps to Il giornale mobile