Hp gas gaswala for Android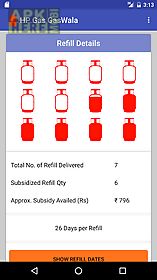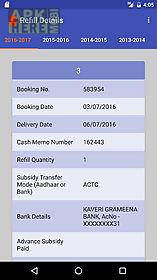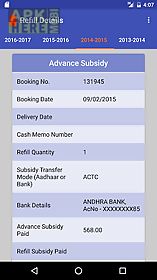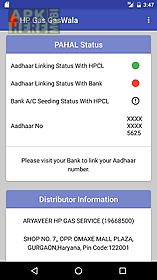 Hp gas gaswala app for android description: how many lpg refills have i used in this year? How many subsidized lpg refills can i use in this year? How many subsidized refills have i already used? How many are remaining? Am i eligible to receive lpg subsidy directly in my aadhaar enabled bank account? Is the subsidy deposited in my bank account? If you are hp gas consumer then you can find answers to these questions from the hp gas transparency portal.
Gaswala makes it a one click process.
It shows you details of all the refills delivered to you in this and previous years.
Analyses your usage pattern and predicts the number of refills you may need in the rest of the year.
Tells you if you are all set to receive lpg subsidy in your aadhaar enabled bank account.
It also displays the last four digits of your aadhaar number ( uid ).
Shows you the subsidy amount deposited in your bank account in this year.
All this in your language : and english.
Permissions explained: - full network access view network connectionsgaswala needs internet access to collect your refill details from the transparency portal and to serve ads from google admob.
Disclaimer: this application is not sponsored endorsed or owned by hindustan petroleum corporation limited.
What they say: one of the top 10 must download android apps for aam aadmi..
A time and money saver.
Keywords: hpcl hp gas lpg cylinder subsidy pahal cooking gas.

Related Apps to Hp gas gaswala