Hotspot vpn for Android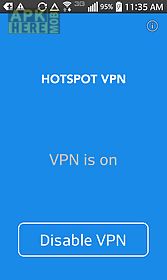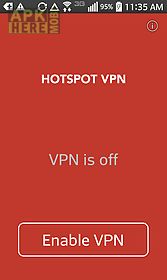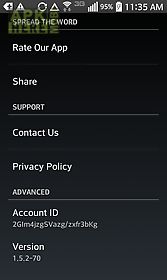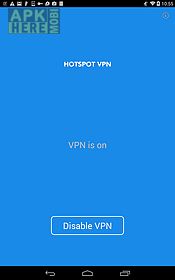 Hotspot vpn app for android description: Hotspot vpn is the best free vpn solution available on android.
With hotspot enjoy unlimited and uncapped data connection privacy for free.
Unblock websites protect your data and wifi connections and encrypt all the data flowing in and out of your device.
Key features: completely free and unlimited unblock sites and content encrypt data mask ip address and location protect wifi networks bypass firewalls simple low touch interface friendly user supportwhy hotspot vpn? : Hotspot is an unlimited and free vpn service that bypasses all restricted websites and services such as youtube facebook and twitter.
Just one tap in our app sends you on your way to being protected anonymized and unhindered in your web browsing experience.
Give us a try today!

Related Apps to Hotspot vpn