Homido 360 vr player for Android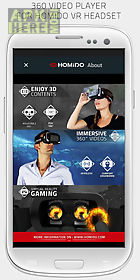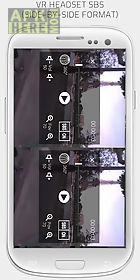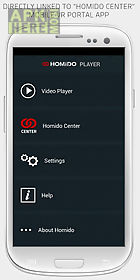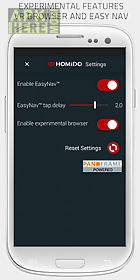 Homido 360 vr player app for android description: To fully enjoy this app you will need a homido virtual reality headset more information available on homido player features: 360 spherical video player link to homido center (mobile vr portal app)experimental (beta) features: vr side by side web browser easy nav handsfree navigation: head tracking clicking systemdownload for free the homido center : we keep it updated weekly with the best new virtual reality games.
You ll also find a selection of 3d videos 360 videos and pov action cam gopro videos that can be watched with homido player (ios or android depending on file format).
We strongly advice to you use a homido headset to take the most of mobile vr apps although some of those apps may also be compatible with google cardboard durovis dive vrase samsung gear vr carl zeiss vr one fibrum archos colorcross merge jobe vr altergaze airvr sight vr visus vreye go fov2go refugio cortex cmoar vrtx and other hmds and diy oculus rift htc vive avegant glyph magic leap starvr microsoft hololens.
You are a developper and you 39 d like you app to be featured in the homido center ? Please contact us: you don t have a homido headset yet? Purchase it from tnt worldwide shipping available.

Related Apps to Homido 360 vr player