Hill cliff horse - multiplayer for Android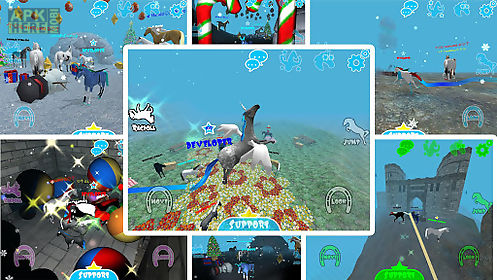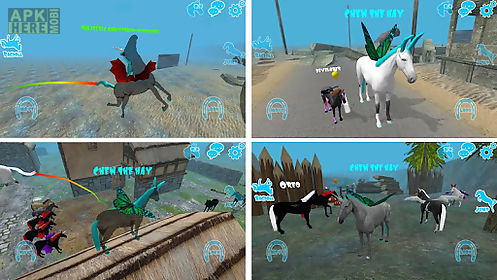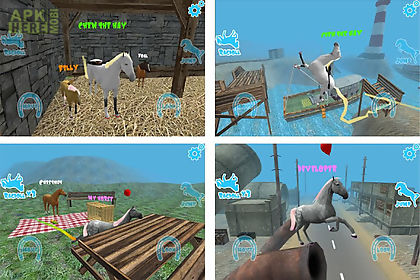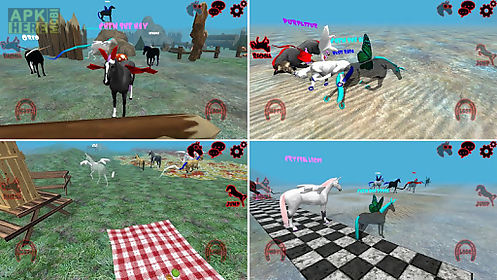 Hill cliff horse - multiplayer game for android description: Free online multiplayer chat role play and ragdoll with friends and players around the world!
New pose button paw neigh and kick whenever and wherever you want too!
Crazy customisations can make you look anything from a donkey to a flying unicorn bat with gold shoes wearing a wolf mask!
Color your horses shoes skin mane tail trail name hats wings masks leg wraps herds and horse size!
Dress up with extras like a butterfly dragon wings horse masks and balloons.
Trot canter gallop jump and ragdoll around a big beautiful map.
Explore a beach ruins ice volcano caves mountains forest campsite graveyard picnic farm city boat pier stonehenge and castle.
Push around selected environmental objects by running into them.
Press the ragdoll physics button to flip flop and drop!
Press it faster to get x1 x2 or x3 velocity boost!
First person camera button lets you see through your horses eyes even in ragdoll and pose mode!
Activate mods to add extra fun to the game such as low gravity horror mode snow rain and mega ragdoll.
Talk to other horses including a baby filly foal and colt.
Simulate being a free roam tame or wild horse.
There is an npc horse in each area if you go on offline single player you will find them easier.
Name at mountains shoes at beach tail trail at boat yard mods at ice caves wings at campsite hats at forest horse size at city skins at picnic and mane at stonehenge masks at hurdles herds at castle and leg wraps at ruins!
Good luck!
Chat and names are censored and monitored players trying to use bad language be banned from all my games you have been warned!
Created and run by one person thanks for playing and supporting me!
Steve the developer.

Related Apps to Hill cliff horse - multiplayer