Highway stunt bike riders for Android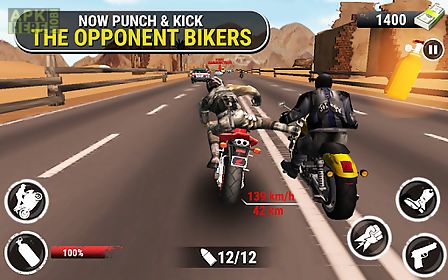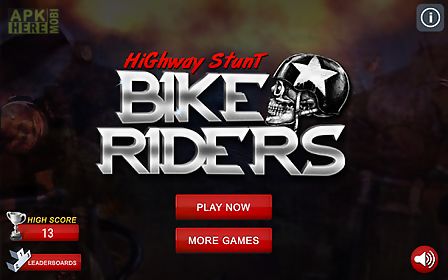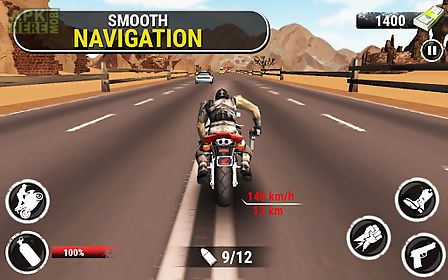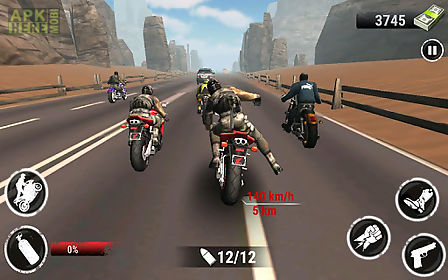 Highway stunt bike riders game for android description: Highway stunt bike rider is a fast paced bike racing game.
In which you being daring and passing cars closely and making stunts with your motorcycle by increasing speed for getting scores.
Be careful with your maneuvering though crashing into cars will hurt!
You never dare a bike race so fast in the real world!
Control your motorcycle with incredible fast speed during traffic rush time!
Tap turbo boost to increase your bike speed.
Now added new features such as kick punches fire...
Kick punch opponent bikers...
Open fire to upcoming traffic cars trucks...
Also shoot opponent bikers to get cash..
How to play select your ride from super bikes or choppers tilt to steer your motorcycle drive close to cars and tap stunt button to make stunts the more closer stunt will be when passing car will result cash click kick punch button to kick punch opponent bikers open fire to up coming cars trucks to get cash while racing boost speed by press hold turbo boost button at right bottom spend your cash for unlocking new bikes pick upcoming ammunition to fill your ammunition pick nos to fill your nos cylinder challenge your friends for the ultimate bike race experiencegame features a collection of 10 awesome super bikes choppers smooth controls use turbo boosts to go very fast excellent sounds graphics beautiful desert highway an exciting bike race stunts experienceenjoy exciting highway bike race with realistic motorcycle physics and amazing graphics that are perfectly optimized for tablets and high resolution devices.

Related Apps to Highway stunt bike riders