Heroes vs. zombies 2 for Android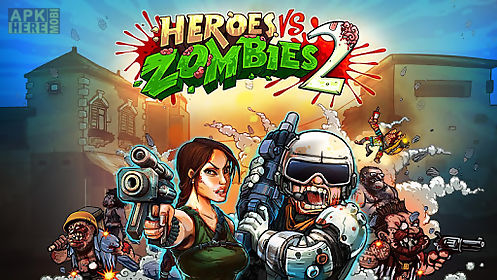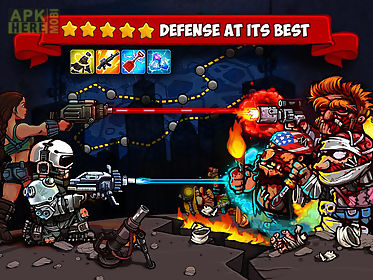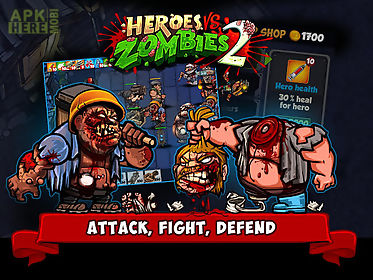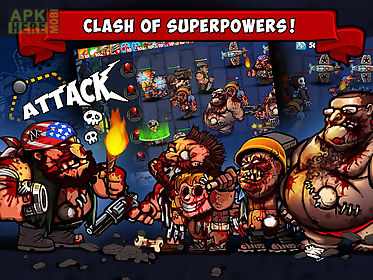 Heroes vs. zombies 2 game for android description: Zombies are back and with venegance.
The only life of defense between them and humans is your troop of soldiers.
Take your best commandos and save the world!
This is a war game that mixes strategy game fun with real time action.
Its a fight between the dangerous walking undead and heroes.
You can hire heroes as mercenaries.
Clear plenty levels to collect free gold and war goodies.
A combination of action strategy and magic.
You can plant a mine or use the same gem value to create a human warrior to fight for you.
The objective of the game is that you have stop zombies from crossing the line.
Place heroes and humans to stop all the zombies you can the best zombie game just got better we loved the fact that you loved the first version.
So this time its double the fun.
Mighty power ups lots of ways to earn gold tacky levels and so many different types of units and weapons.
Super strategy game only if placing of unit was so simple.
You need to be alert and careful in picking up your enemies.
Time is crucial and choose enemies that you can kill fast.
But also be careful not to let them sneak in too close.
Mighty heroes just got sharper each hero has its own advantage.
While one can act as a sheild for your unit the other can kill from a distance.
Which you choose it up to you.
A free game the game in itself is free.
To support our bills we had to integrate ads.
But thats not at the cost of user experience.
If you feel we have done a good job then please rate us.

Related Apps to Heroes vs. zombies 2