Helo tc for Android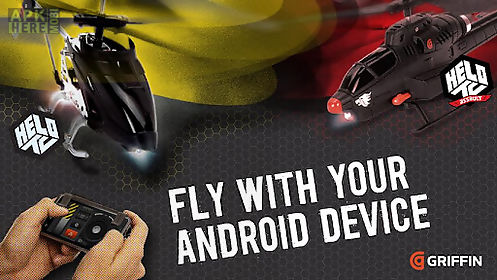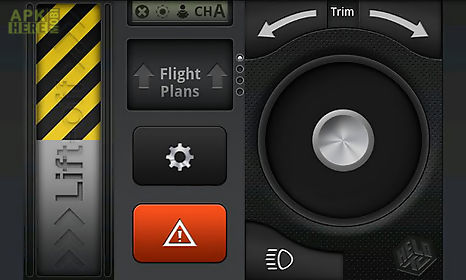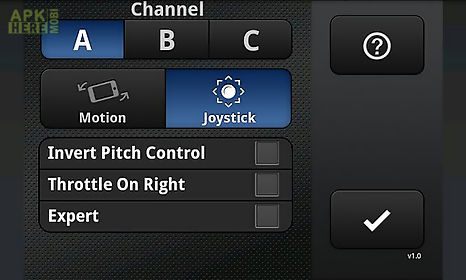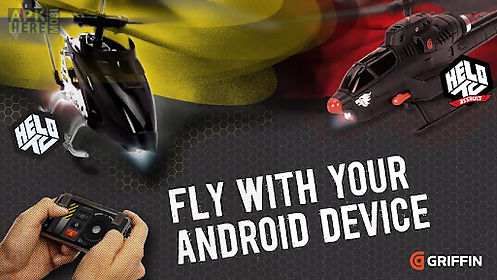 Helo tc app for android description: Note: this app requires either griffin s helo tc helo tc assault or helo tc hawk touch control helicopter.
The helo tc app transforms the multi touch display of your android device into a remote control for helo tc.
The helo tc and helo tc assault touch controlled helicopters come complete with chopper and flight deck.
The flight deck plugs into your android device 39 s headphone jack and translates your commands into infrared signals that beam to the helicopter.
Fly in either of two ways: joystick: use a virtual joystick to maneuver helo tc.
Motion: tilt your android device to move helo tc forward backward and side to side.
Record and store up to three flight plans so you or another pilot can easily repeat a favorite flight pattern.
Make up routes among the furniture missions to fly obstacles to avoid goals to achieve and replay them later with your friends.
The controls are intuitive and easy to learn.
The helicopter 39 s twin rotor design makes for stable controlled flight so you can concentrate on having fun (and on getting the jump on family and co workers).

Related Apps to Helo tc