Helicopter air battle: gunship for Android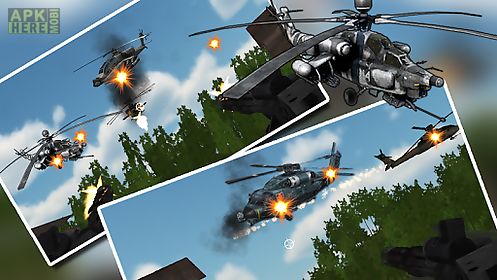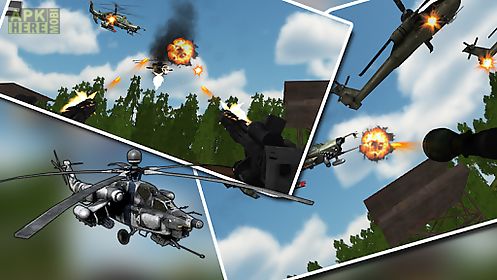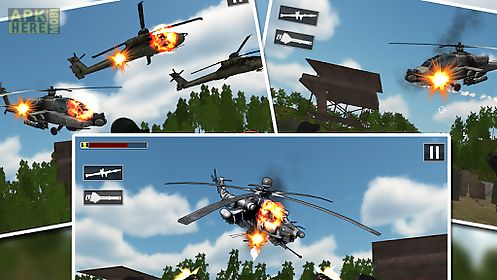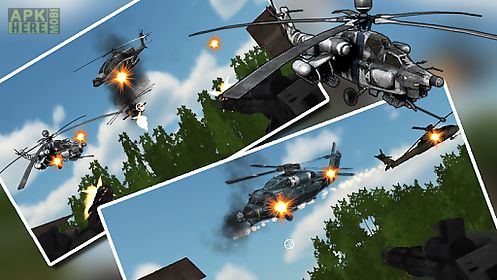 Helicopter air battle: gunship game for android description: Its gunship helicopter shooting game.
Where you have critical missions to complete.
Compete with one of the brutal enemy who play game of war with every country.
In this age of fire everyone suffers the consequences.
So become a heroic gunship helicopter pilot in one of the modern helicopter games of gunship battle category.
Helicopter air battle has a specific helicopter combat mission that you need to complete for becoming an ultimate savior soldier in this game.
Mission: their military helicopter war planes raid our army places army camps air base etc.
Invading your country with the heavy machines and making every place is a war zone.
Your king just wanted to save his own empire and his throne not thinking about the common people.
The alliances with other countries did not work out.
The fire of ignorance is going to affect all.
In this clash of power everyone seems hopeless.
Being an elite and brave lone army pilot you need to counter enemy helicopter attacks in order to destroy enemy combatants chopper and release the base from the enemy possession.
Your army helicopter is equipped with weapons and armory to disgrace enemy choppers.
Game features: multiple weapons smooth and dynamic heli copter controls with real physics.
Challenging missions machine gun and upgraded rpgthanks for your feedback and support with ratings to improve this game.

Related Apps to Helicopter air battle: gunship