Heart rate monitor - pulse rate for Android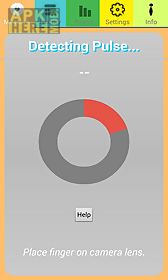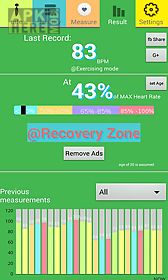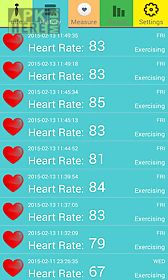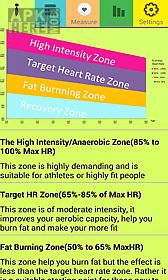 Heart rate monitor - pulse rate app for android description: tracking your pulse rate is never so easy instant and convenience.
Launch the heart rate tracker put your finger on the camera....
Start..
15 14 1-...
- - -.
Done!
Fast!
This app track your pulse rate using the camera of your phone.
I have compared it with some pulse meter.
The result is accurate.
Just talked to my friend she used to take pulse rate using pulse meter and keep log by writing done for some reason.
But now using this app she can take her heart rate any time and have a nice log to present.
Feeling enough with the limitation from other free heart rate pulse rate apps? Now get this heart rate tracker free with all features ready.
How accurate it is? Watch the video it shows how close are the reading of the app and that of a pulse meter.

Related Apps to Heart rate monitor - pulse rate