Health meter for Android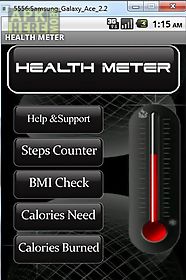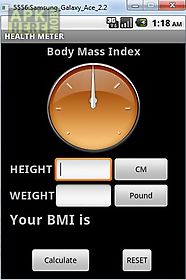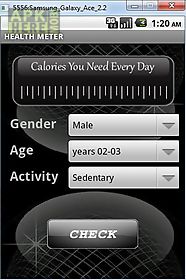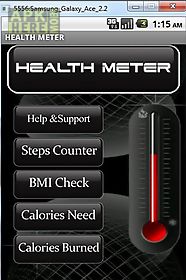 Health meter app for android description: Health meter is a simple tool to check and maintain your health.
You can check your daily calories requirements according to your age gender and activity.
Your can check how many calories you have burned every day.
Check your bmi.
And an energysteps counter to tell you how many steps kilometers you walked today.
This app is not for tablets only for mobile phones.

Related Apps to Health meter