Gym trainer for Android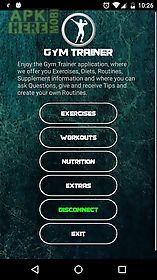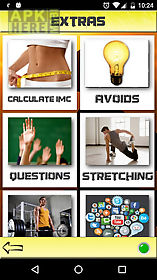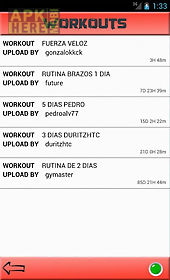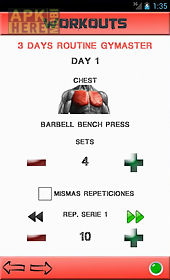 Gym trainer app for android description: Gym trainer is an application that in addition to consult exercises diets workouts you can create your own upload them to the net consult the workouts of other users and save them.
You can also help other users uploading your advices on what you want nutrition training supplements...
Or if in doubt perform a query in the question section.
You can use the application as simple query or sign up and becomes part of the gym trainer community.
Gym trainer is completely free and without publicity.
If you like the application and want to collaborate in their maintenance just enter extras follow us donate.
Thank you very much.

Related Apps to Gym trainer