Guitar bass notes for Android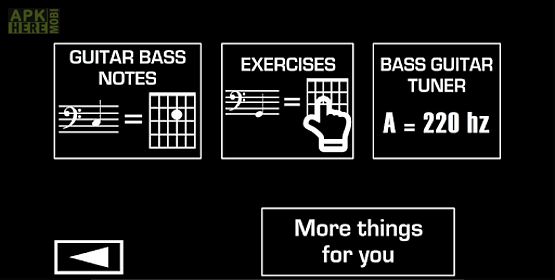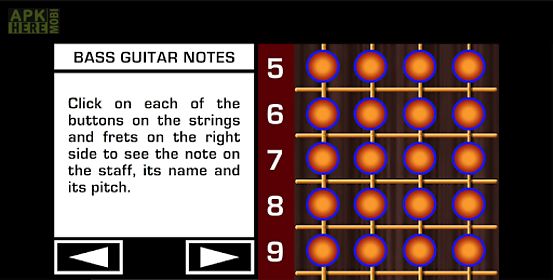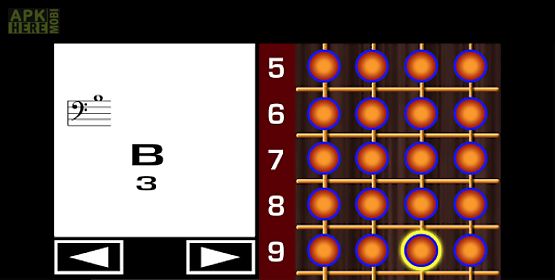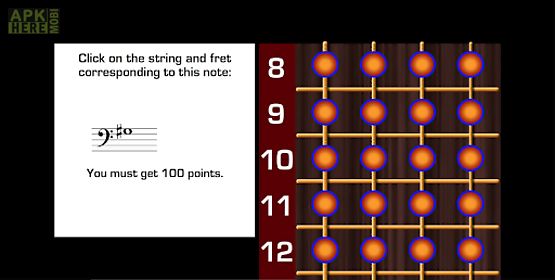 Guitar bass notes app for android description: Playing the electric bass guitar can be easier than playing the electric guitar or the acoustic guitar.
One of the main differences between these instruments is that guitar strings are thiner than guitar bass strings.
Guitar notes and guitar bass notes are similar.
Guitar notes are written in the g clef and guitar bass notes are written on the bass clef.
You don t have to know guitar chords or guitar scales to know how to play the bass guitar.
This is the free version of guitar bass notes.
A very useful app for those who want to learn how play the electric bass.
It has a learning section on which you can click on the strings and frets of the electric bass to see the corresponding note on the staff its name and its american standard pitch notation.
It has practical exercises on which different notes appear on the staff and you have to click the string and fret corresponding to each particular note.

Related Apps to Guitar bass notes