Guide for clash of clans : coc for Android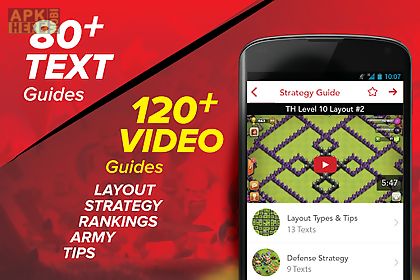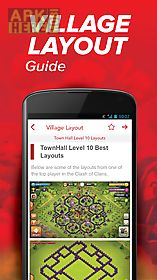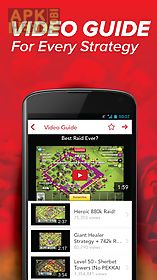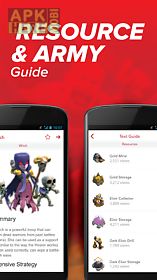 Guide for clash of clans : coc app for android description: Guide for very famous strategy game.
Made by game freak we know what kind of tips strategy you are looking for!
This app feature not only video strategy guide but also our tailored text strategy.
This app is geared up with 80+ coc text strategy guides and 120+ videos!
We ll walkthrough everything you need to know.
No in app purchase all free!
- Video guide 120+!
Single player lv.
1 50 walkthrough.
Town hall defense strategy best raids video hints for beginners newbies.
Best town hall layoutand many more...!
- Text strategy guide 80+!
Layout types village defense strategy raid attack strategy resource defense buildings trap tips all army troops walkthroughand many more...!
- Ranking watch all videos by popularity sorting.
Read all text guides by popularity sorting.
- Favorite history add any video text guide to favorite to read it later.
See history of what you 39 ve watched read.
Enjoy the game even more with this app with full of tips and strategy!
Disclaimer legal notice this is not an official guide.
The application name is the property of their respective owners.
This is not a cheats for the game not an official app.
We made this app only as a free fan app with no cheats only for those who wants to enjoy the game.
If there is any trademark or copyright violation that does not follow within the fair use please contact us and we will immediately take action on it.

Related Apps to Guide for clash of clans : coc