Greek caller id for Android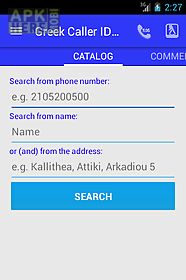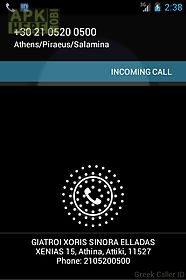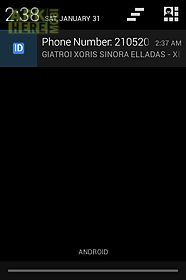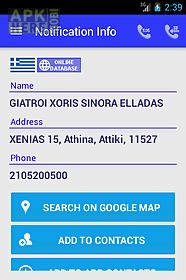 Greek caller id app for android description: greece cyprus germany u.
S.
A and australia caller id anual search from telephone name and address.
It can find the municipality town and country of the incoming number without internet connection.
Call history from the internet result of the incoming numbers.
Emergency calls.
Save the details on new contact.
Vies vat number validation.
Manual search for area codes (attiki greek towns canada usa germany australia and countries) and greek postal codes without internet connection.
Manual search for greece cyprus (cyta) usa canada italy germany france portugal england australia austria belgium denmark finland luxembourg sweden switzerland and user supplied (whocallsme.
Gr offline db etc) telephone directory.

Related Apps to Greek caller id