Grand biker thief: vice race for Android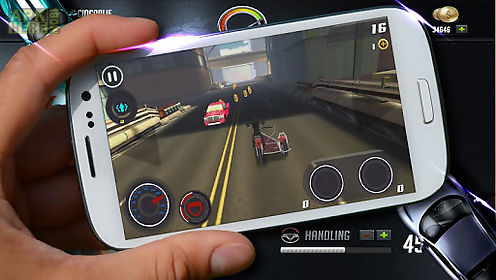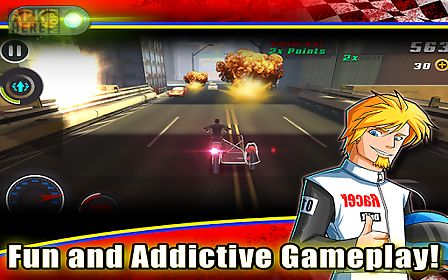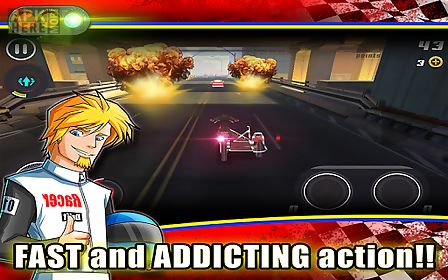 Grand biker thief: vice race game for android description: The all new 3d grand theft biker: vice race is finally here!
Get ready for a breath taking 3d motor bike drag race game where you get to drive real motorbike on a crazy asphalt rally.
Best racer takes it all!
Grand theft biker: vice race is the ultimate 3d motorbike racing where you get to ride real motorbike real fast on real highways.
Pick a high speed motor power bike and get ready for some hot racing and crazy fun driving!
Quot makes you want to be a bike racer super fast fun game!
Gameweek review 2014 drive race real motorbike test your driving skills on the asphalt roads and join the race: collect coins to unlock all motor bike invest in power ups that will blow your mind ( and the whole asphalt lane ) upgrade you racer car speed handling and breaking powers be a hero drive on the wrong side of the road to double up your score!
Enjoy a true 3d motor bike racer.
Challenge yourself to be the fastest motor bike on the asphalt road!
No iap needed to enjoy all motor bikes collect coins and upgrade for free!
Our iaps are more like a bonus then a must.
You can fully enjoy this game by collecting coins and investing them into getting new features upgrades.
We also give you the chance to get free gold by simply watching a cool video ad review of some amazing games!
What are the professional magazine reviewers saying? Quot this is a biker racer like no other (peter nicholson ) select your favourite controls button steering for the folks that love precision tilt control for a fuller driving experience...
Always wanted to drive a bike but never go to until now...
Quot jammy cameron grand theft biker: vice race is the best motor bike racer challenge where all u need to do is not crash...
Sounds easy? Download and find out how wrong you are!

Related Apps to Grand biker thief: vice race