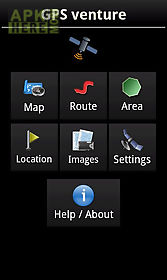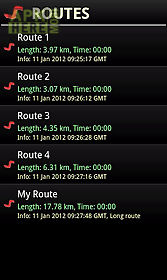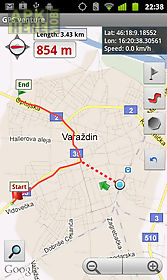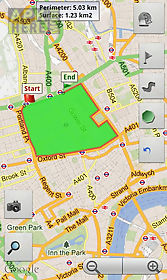 Gps venture app for android description: Gps venture offers you very useful and relevant gps tools.
App features: record routes measure areas mark locations (with geocoding) capture images with location info (exif) diplay images in gallery and on maps send and receive sms with gps information use locations and routes to direct against them view areas routes and locations in augmented reality mode (3d camera) download route with elevation data (car walk biking mode) download elevation path (diplay elevation graph) display elevation speed graphs display route statistics import export(kml): sd card dropbox email take map screenshots (jpeg images) with displayed routes locations or areas and save share them on sd card facebook dropbox email mms.
Compass capability and more..
Gps venture is intended for everyone who needs useful gps tools especially for travelers adventurers survivalists mountaineers runners bikers people who need some measurement capabilities and so on.
Enjoy your adventure!

Related Apps to Gps venture