Gone lake fishing memory game for Android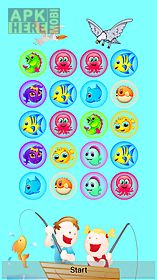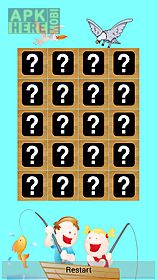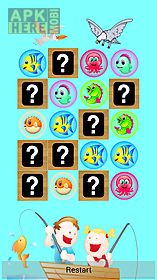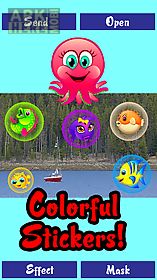 Gone lake fishing memory game game for android description: Addicted with fishing game? Get gone lake fishing memory game now!
We have chosen the best and beautiful photos and make it to puzzle you especially the memory games.
You can play unlimited memory game inside gone lake fishing memory game app.
Basically we have added another two features photo sharing (with fish stickers) app and chat messenger (with multiple topics) app.
Yes beside the game play this game gives you options to take photos and we have fishing character stickers that you may desired of.
Feel free to share it with others on various social media sites.
You can tap and catch the fishes characters stickers in the way you want in gone lake fishing memory game application.
Beside play game and share your photos we have added a chat function within this app.
We have integrate this messenger app so that you can chat with your friends that also love fishing.
The topics included are: fishing techniques you can share the fishing techniques that you experienced before.
Tell your friends how you can easily catch those fishes in the certain places and scenery.
Maybe you can tell your difficulties when fishing on the lake.
Or maybe share with them how you can catch many fishes in the sea.
Share with them your great fishing skills.
For example.
You can tell them how to catch bass easily when you are fishing.
Types of fishesour game characters basically included cartoonized fishes.
Those fishes are bass perch crusian carp just to name a few.
Sport fishing competitionyou can share your experience if you have been went to any sport fishing competition.
Who knows maybe you can meet a few fishing experts that always win in sport fishing competition.
Lake fishingchat about your experiences in lake fishing with others.
Sea fishingyou can even chat about your experiences in sea fishing as well.
What are you waiting for? Download gone lake fishing memory game now!

Related Apps to Gone lake fishing memory game