Gold theme for ikeyboard for Android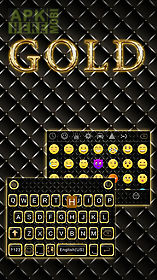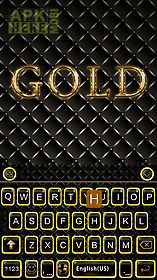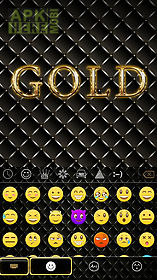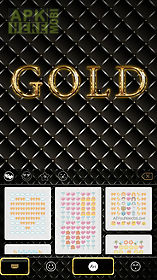 Gold theme for ikeyboard app for android description: Gold is a bright yellow colour and is often connected with something shiny and light.
The theme is designed to decorate your keyboard completely new and bright.
Try this amazing theme now!
Notice to use the theme you need to first install ikeyboard pro.
Freely.
Click here to install https: play.
Store apps details? Id com.
Qisiemoji.
Ikeyboard learn about ikeyboard pro bored with your default android keyboard? Customize your keyboard now with ikeyboard pro!
It is the free and best colorful emoji emoticons text face themes stickers and smiley keyboard you have seen!
Free features accurate auto correct and next word prediction best collection of 800+ emoji emoticons and smileys support everywhere (including whatsapp and others apps which support emoji) personalized themes supported customized font style supported easily input various kind of symbols and emoticons quickly used and share emoji through social sites full emoji smiley emoticon and text face display more than 3000 free emojiand lots of convenient features are prepared for you!
If you want to learn more about ikeyboard pro click here: https: play.
Store apps details? Id com.
Qisiemoji.
Ikeyboard contact with us follow us on facebook: https: pages ikeyboard 785601774845713? Ref hlif you like our theme please support us by rating it and leave a comment.
Thanks for your time and enjoy it.

Related Apps to Gold theme for ikeyboard