Go keyboard purple glow theme for Android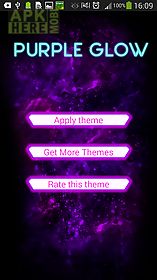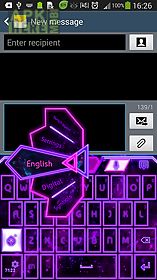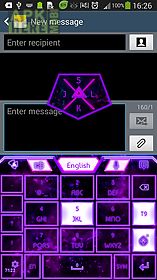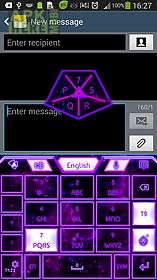 Go keyboard purple glow theme app for android description: go keyboard purple glow theme is an exciting sparkly theme designed by inner works studios with a combination of neon effect purple and pink semi transparent buttons that glow on a dark galaxy sky background filled with purple and pink stars.
The theme 39 s bright colors have a techno neon laser effect and make your phone vivid and really electric.
So if you want your keyboard to glow like a neon customize your smartphone with go keyboard purple glow theme and transform your plain black phone with a cool pop of color!
We hope you enjoy our free theme and feel free to check out the rest of our glow series keyboards!
How to apply the theme: download the theme.
Press the open button.
Press apply theme button.
How to apply the custom font: press long ? 123 key from the keyboard.
Press advanced settings.
Press font settings.
Press scan fonts.
Press select font (now choose the font that has go keyboard purple glow theme on it).
This is not a standalone app you need to have go keyboard installed in order to use this theme.
The theme is high definition and can be used on tablets too.
We used ads to make possible this free premium app.
Contact us: if you encounter any problems or have any questions contact us at app.
Skins.
Rate this app and let us know your thoughts about it so we may improve.

Related Apps to Go keyboard purple glow theme