Gkindia for Android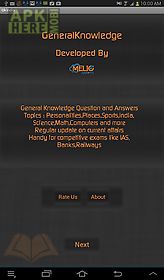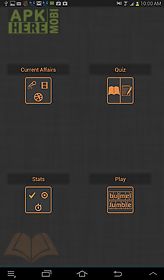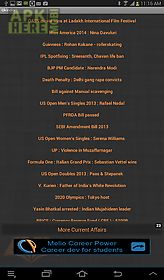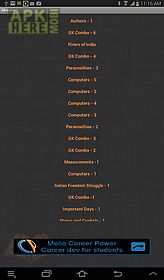 Gkindia app for android description: Gkindia is a regularly updated general knowledge app.
While most part of the app is general purpose there are some india related focus with regular (atleast weekly ) updates to current affairs and a jumbled word game to learn gk.
App has over 300 multiple choice questions on general knowledge covering areas like people places science computers current affairs india and more.
The app also provides regular feed on current affairs for 2013 nearly 300 items now that would be helpful for anyone who wants to keep track of the happenings and more specifically to people preparing for competitive exams like ias bank rrb etc.
Scroll the list of current affairs and also touch each item for ers can learn using the study mode or take timed tests keep track of their scores.
Periodically tests current affairs content will be added.

Related Apps to Gkindia