Geography quiz free for Android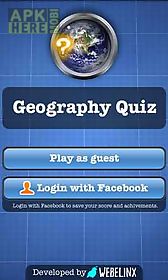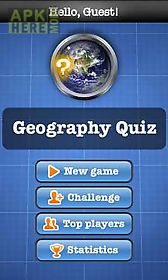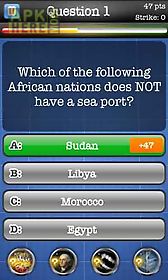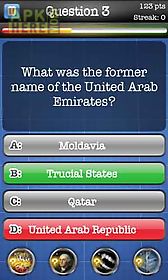 Geography quiz free game for android description: Get geography quiz app and test your geography knowledge!
Answer the questions about world s most famous monuments and buildings and countries and cities they are located in!
Check your knowledge about mountains rivers lakes seas and other geographic features around the world!
4 different game modes 10 questions 25 questions 50 questions and 5 errors out!
Choose the correct answer among a b c or d!
Answer the questions quickly and avoid giving incorrect answers to get higher rankings!
Answer the question worth more than 2000 points and get scandalous score booster!
Endless mode 5 errors out!
Ndash your game lasts until you choose 5 incorrect answers!
Log in with facebook to share your score and achievements!

Related Apps to Geography quiz free