Gender predictor for Android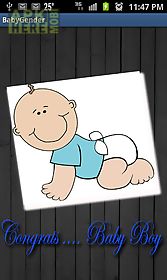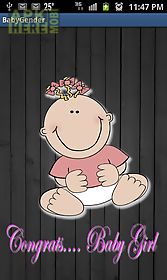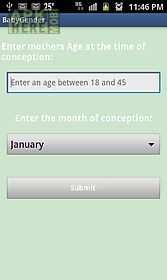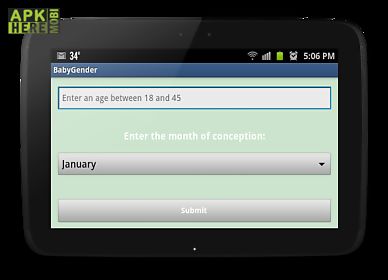 Gender predictor app for android description: This app is for predicting the gender of baby.
The app is working based on chinese baby gender calender and no authority is guaranteed in the result.
The app development is purely based for fun.
Let 39 s predict the gender of your future baby.
You need to do a very simple data entry for your future baby 39 s genderenter the age of mother at the time of conception and the month of conception.
These two data should be correct because the result of prediction will depend on this data.
The chinese method is believed to be 80 accurate but you must understand that this methods cannot replace ultrasound because it have about 99 accuracy.
This gender predictor app is a 100 free app enjoy it...

Related Apps to Gender predictor