Games cheats collection for Android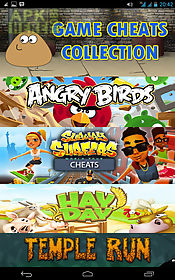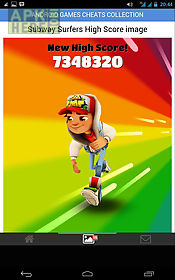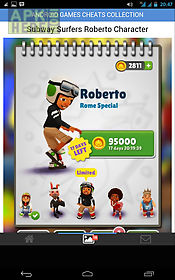 Games cheats collection game for android description: Get hints tips tricks guides and cheats of five top android games.
You could just play the game but using these hints tips and tricks are so much easier.
This app is not game cheats app its just the experience information to play the game more fun.
Top five android games in the app are: pou angry bird subwaysurfers hay day temple rundisclaimerall names trademarks and images are copyright of their respective owners.
The usage of any names copyrights trademarks or images have been used for descriptive purpose only and not to show endorsement or permission of use.
This is an unofficial guide only it is not authorizedor created by the creator of game.
The app created for android games fans only.

Related Apps to Games cheats collection