Fun photo montages for Android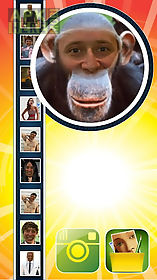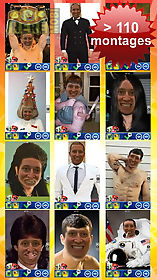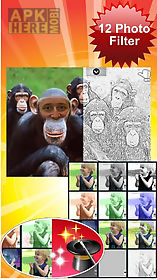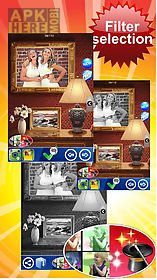 Fun photo montages app for android description: Enjoy this app composing funny photo montages with more than 100 mounts.
If you want to have fun give a try to this app!
Free app that allows you to compose funny photo montages with many options and possibilities such as: more than 100 templates chose picture from gallery or take a photo filter photo edition (multiple options).....
Reaching your own personal styleinstructions: create your own fun photo montage is easy and fast: 1 choose the predefined frame template montage that you like 2 select your own picture from your gallery or take a photo 3 apply any of the available filter effect to your photo 4 finish your frame montage 5 apply any of the available filter effect to your frame montage and...
Share it with your friends and familyapp with photo frames and funny montages with amazing photo effects.
Many frames categorized in ugly nice cool beautiful tuxedo retro painting pictures ready to achieve a professional result ready to share.
Choose animal ugly nice cool beautiful tuxedo retro painting frames and compose it with all the pictures you want.
Add your photo with that unforgettable smile or grin.
Enjoy the funny result you will get.
App to make spectacular funny photo montages that provides you with endless possibilities with more than 100 templates and frames and many photo effects plus all images and photos you want to add from your gallery internet whatsapp dropbox or any location you can access from your device.
Once completed you can share and send the photos to your friends via any means allowed by your device.
Also you can access anytime to the photo gallery to see all montages you 39 ve ever made.
Enjoy it!

Related Apps to Fun photo montages