Fs for Android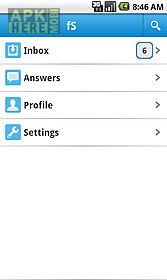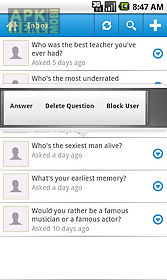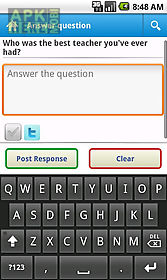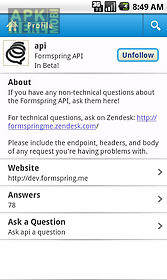 Fs app for android description: Android app for formspring.
Me users.
Fs is build with api provided by formspring.
See what formspring users are asking and answering follow other formspring users see profile of other formspring users add any question to your inbox ask questions to find out more about each other in a simple and fun way notification support: get notification when new questions are added to your inbox.
The notifications are disabled by default.
Please go to settings screen and enable if needed.
To learn more about formspring please visit about.
Formspring.
Me intro please report application issues on application 39 s facebook page.
The facebook page can be accessed from application 39 s settings screen.

Related Apps to Fs