Fruit carnival for Android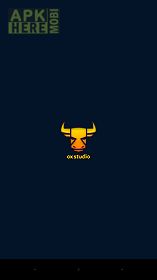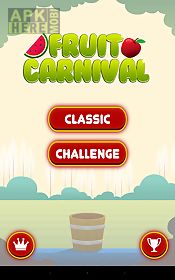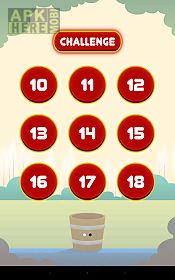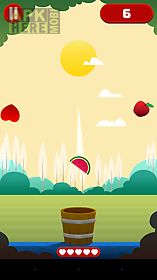 Fruit carnival game for android description: Collect some delicious fruits into a bucket in midst of a dreamy garden...
The whole new fruit carnival is completely rebooted version of our successful game.
You can now play with a single hand and enjoy fun gripping gameplay.
Warning: this might get addictive!
The fruits appear in an interestingly unpredictable manner on the screen from all sides.
Collect delicious fruits like apples oranges and my favourite juicy melons by dragging them into the bucket.
But watch out for those unwanted and annoying bombs!
They would show up any time and blow up your precious bucket rolling you back to zero...
Don 39 t let them fall into your bucket!
Features: simple minimalistic graphics simple yet addictive gameplay.
Fun for children!
Play game services integrated!
Let the leaderboards fill up!
And don 39 t forget to unlock achievements!
More to follow soon!
Keep checking for updates!
For any queries 39 n comments reach us at games have fun!

Related Apps to Fruit carnival