Fresh ebt - food stamp balance for Android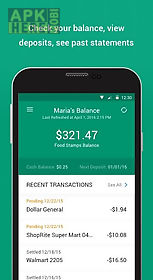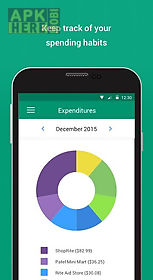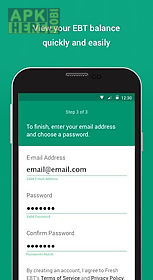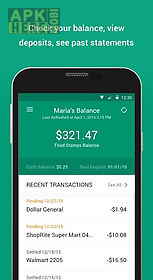 Fresh ebt - food stamp balance app for android description: Welcome to fresh ebt!
Now faster easier to read and more features.
Check your food stamps and cash balance instantly!
Skip the phone calls and don t worry about saving receipts when you spend your benefits.
Instant always free and secure.
Available in every us state and territory.
Depending on your state you 39 ll be able to see your expected next deposit date and amount view your transaction history and find nearby stores that accept ebt.
Due to a technology limitation these features are not available in all states but you can always check your food stamps and cash balances free and unlimited.
To register enter your ebt food stamps information within the app.
If you 39 ve previously used an online ebt portal (ucard ebtedge or ) you 39 ll be able to log in using your existing username and password.
We 39 re always trying to make this app more useful for you!
Please contact us: feedback fresh ebt is not affiliated with any united states government entity any state government or any ebt card issuer.

Related Apps to Fresh ebt - food stamp balance