Free galaxy s7 ringtones for Android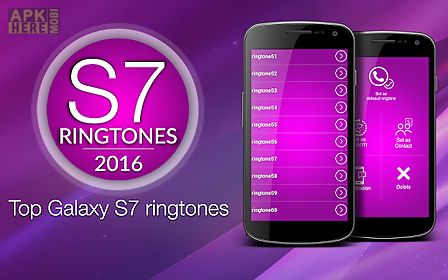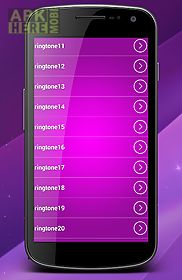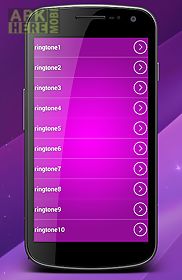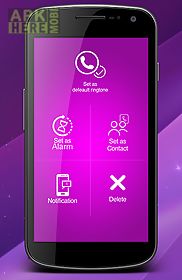 Free galaxy s7 ringtones app for android description: Download the new samsung galaxy s7 ringtones for android also for s6 samsung samsung galaxy s7 and s7 edge the best galaxy ringtones remix and free tones are carefully filtered to be in this collection of the top ringtones 2016 all these sounds are popular for free no wi fi no problem.
Free galaxy s7 ringtones 2016 default sound notifications and sms alerts tones offered by free ringtones apps the best collection ever of top 60 ringtones and best 2016 notification sounds movie romantic latin sad songs and sound clips for messaging and more play and set as default notify me first sound.
This easy to use android app sounds provide you a professional user experience nothing like fast and easy free download.
Play set as what ever you like : ringtones sms alerts and notification sounds.
Powerful selection of persistent notification for smartphones shared by free ringtones apps only high quality notification ringtones.
Free ringtones 2016 features : set any sound to your default phone ringtone set any sound to your notification phone sound set any sound to your alarm phone.
Set any sound to any individual contacttop 2016 ringtones was tested and it is compatible with the most devices of android versions like: samsung galaxy s7 and s6 edge s6 mini s6 active a7 a5 note s3 htc moto x samsung galaxy s5 google nexus 5 nexus6 nexus9 lg g2 and sony xperia htc one m9+ our iphone ringtones are suitable for most of android devices out there.

Related Apps to Free galaxy s7 ringtones