Foreyes - contact lens tracker for Android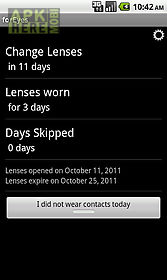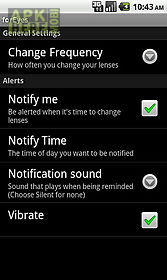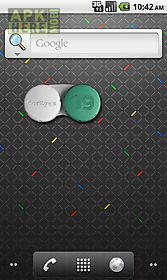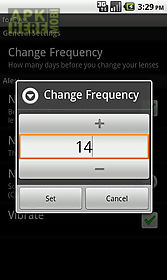 Foreyes - contact lens tracker app for android description: Foreyes is a new tool to remind you when it 39 s time to throw away your disposable contact lenses and open a new package.
Simply set the lifespan of your lenses choose 39 new lenses 39 and let foreyes do the rest.
Foreyes will keep track of how many days you wore your lenses and how many days are left until they expire.
Didn 39 t wear contacts today? Foreyes keeps track of that too and adjusts the expiration date for your lenses.
Add the foreyes widget to your home screen for a quick glance view of how many days your contacts have left.
Note to users asking for independent eye tracking: we too want this feature.
But we also want it to be done correctly.
We are currently working on ways to implement this while keeping the interface clean and simple to use.
We hope to release an update with this feature very soon.

Related Apps to Foreyes - contact lens tracker